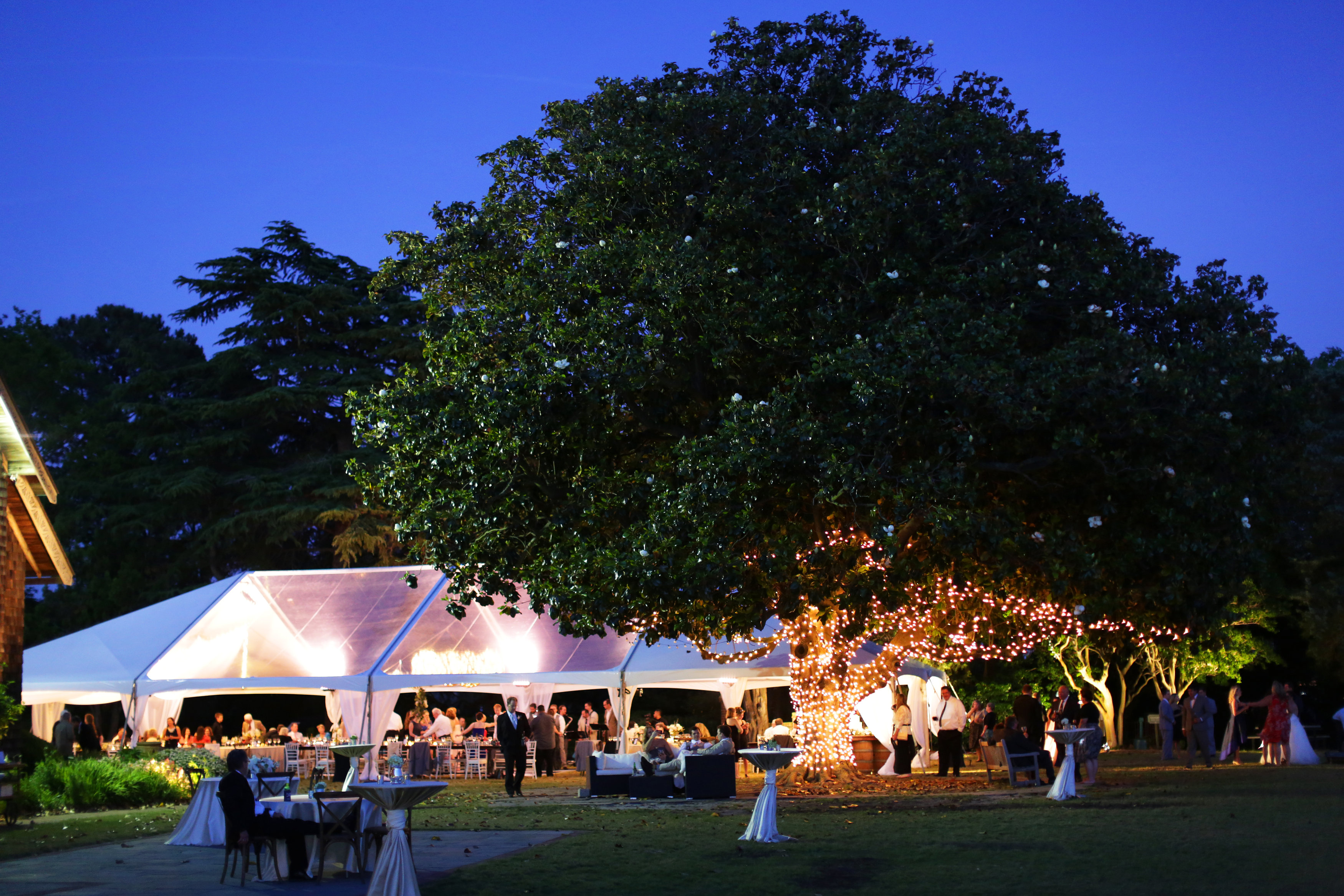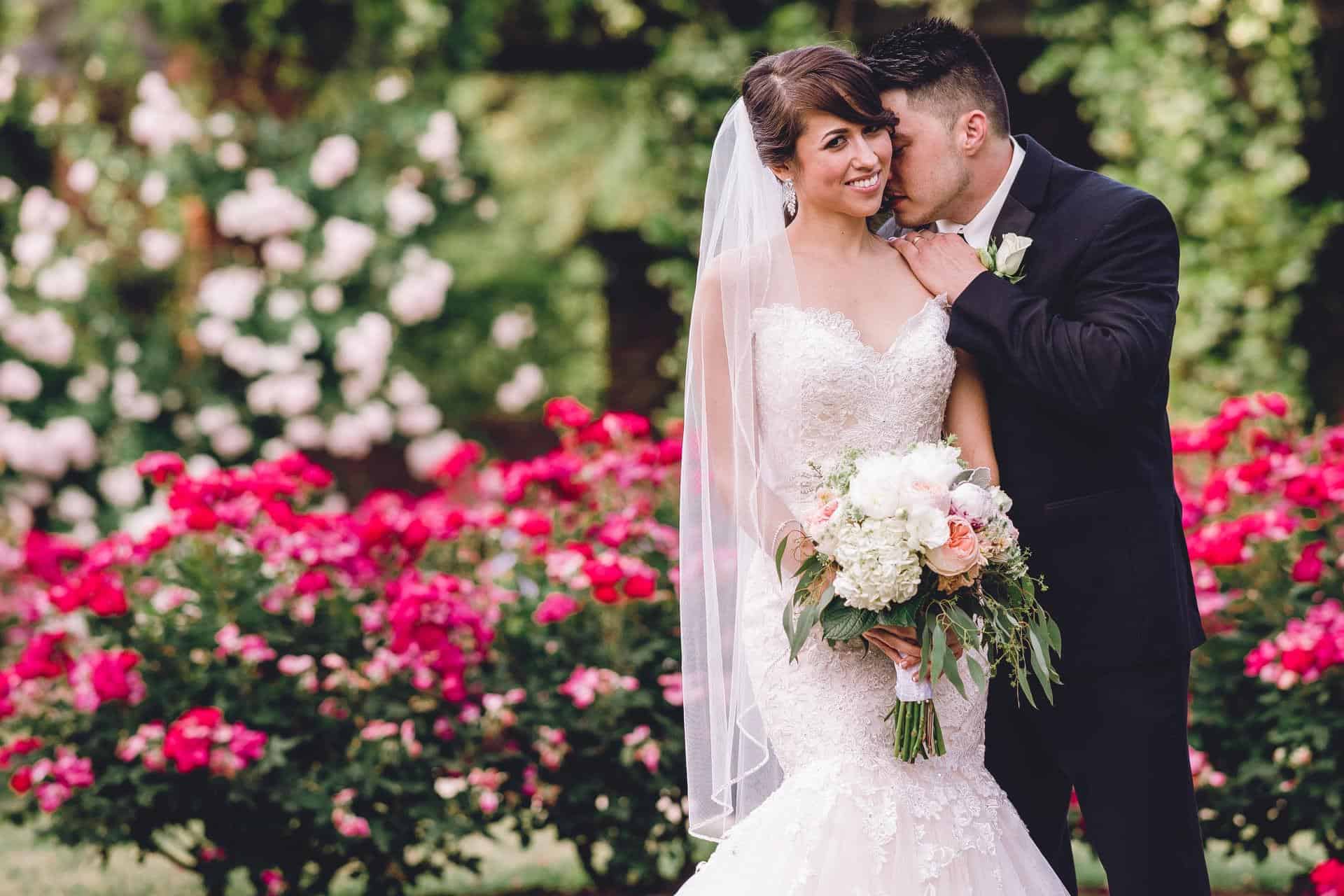 View our Wedding eBrochure

Located on the shore of the Lafayette River in Norfolk, the Hermitage Museum & Gardens is the ideal location for your outdoor wedding and reception. The elegance of the gardens and beauty of the waterfront views create an enchanting backdrop for your special day.
General Policies
The Hermitage consists of an historic home, extensive gardens and grounds, and an important art and materials collection.  Respect for the home, grounds, and collection are key to ensuring a successful event.
Events are permitted outdoors only.
Contact information must be provided for all vendors (e.g. caterers, equipment rental companies, photographers, musicians).  All caterers must be licensed and fully insured.
ABC license is required as well as event insurance. A copy of the certificate of insurance must be on file 30 days before event date.
Food and beverage service, music, and similar vendor activities must cease at 10:15pm.  All guests must vacate the premises by 11:00pm.
Ceremony and Reception Policies and Fees | Ceremony Only Policies and Fees
Bridal Portraits
Preferred Vendors
Areas for Event Usage
For questions regarding weddings fill out our inquiry form online or call Lil Acosta, Weddings, Events & Tours Manager, at 757-423-2052 x211.
Media
Recent blogs, articles, and features that have highlighted weddings at the Hermitage. The Hermitage has also been featured in print publications including The Knot Magazine and The Wedding Planner Magazine.

Southern Living – Hidden Wedding Venue Gems for Every Style in Virginia
Style Me Pretty– Virginia Hermitage Museum Wedding
Glamour and Grace – Romantic Blush Garden Bridals
Tidewater and Tulle – Spotlight Feature On: Hermitage Museum & Gardens
Borrowed and Blue – Elegant Navy and Pink Garden Soiree
MunaLuchi Bride – Effortless Outdoor Wedding
The Girl Tyler – Courtney & Mike Wedding Video
Tara Liebeck Photography – Jen & Larry
Macon Photography – Stylized Shoot


Wedding Spotlight Video