STICKWORK: PATRICK DOUGHERTY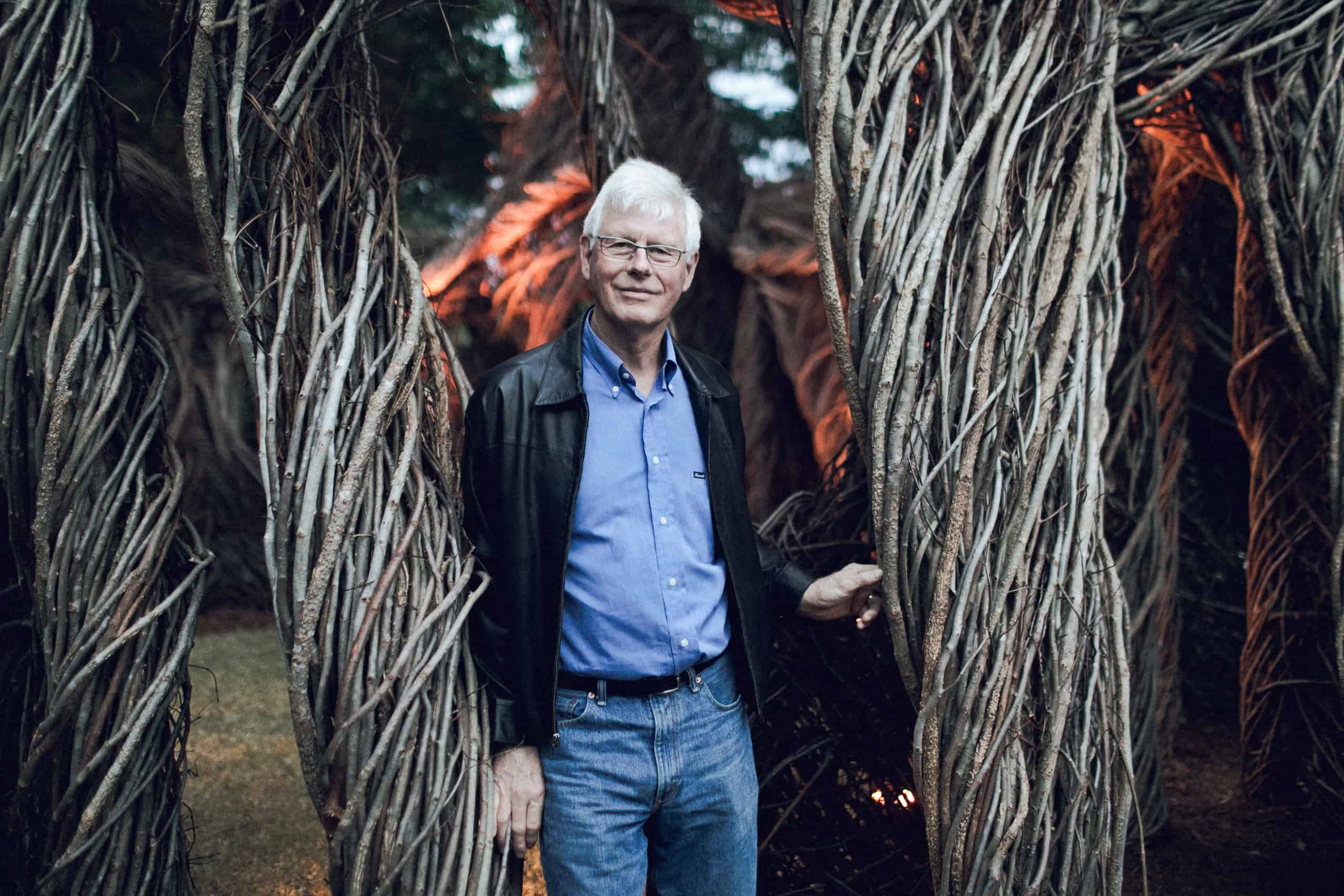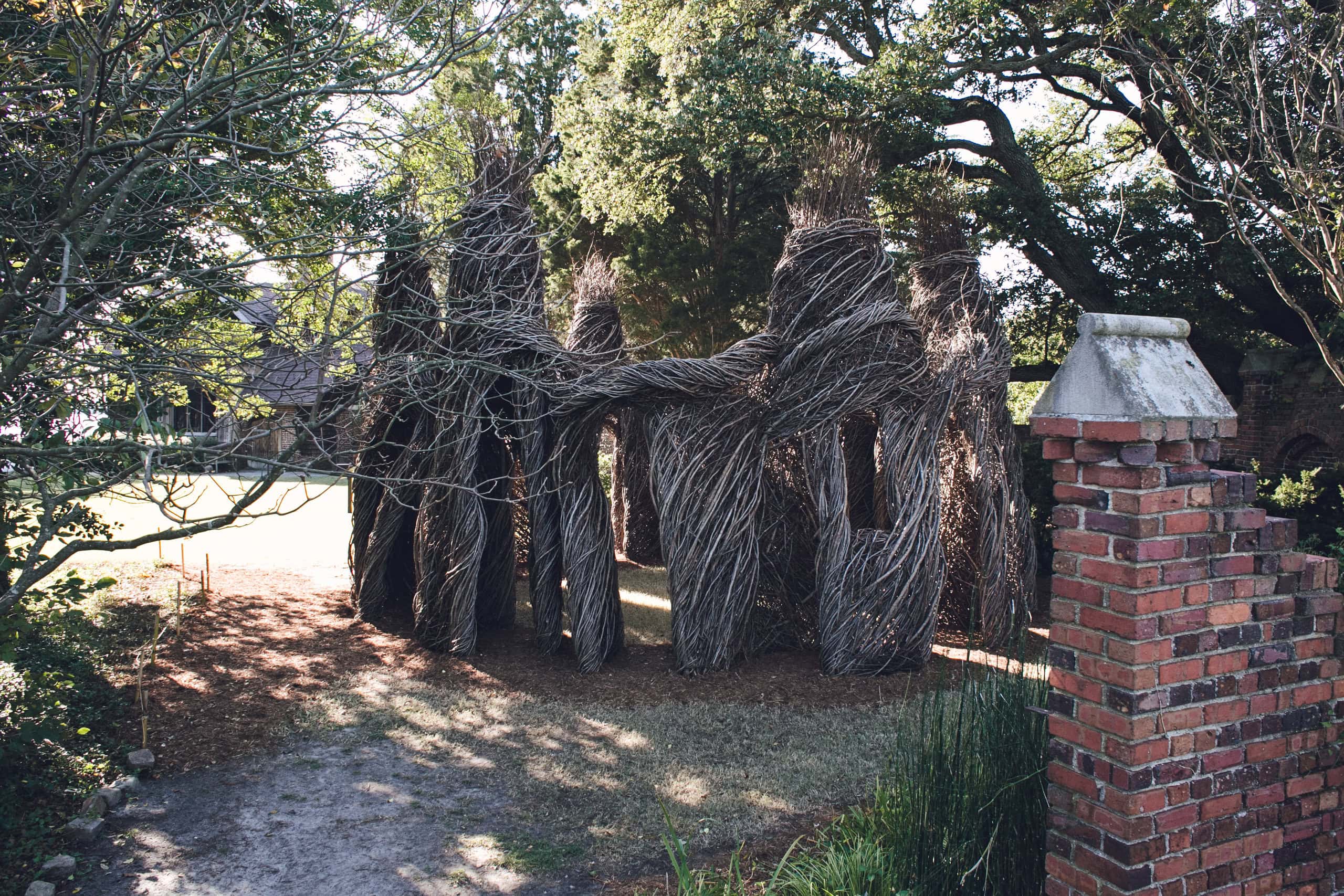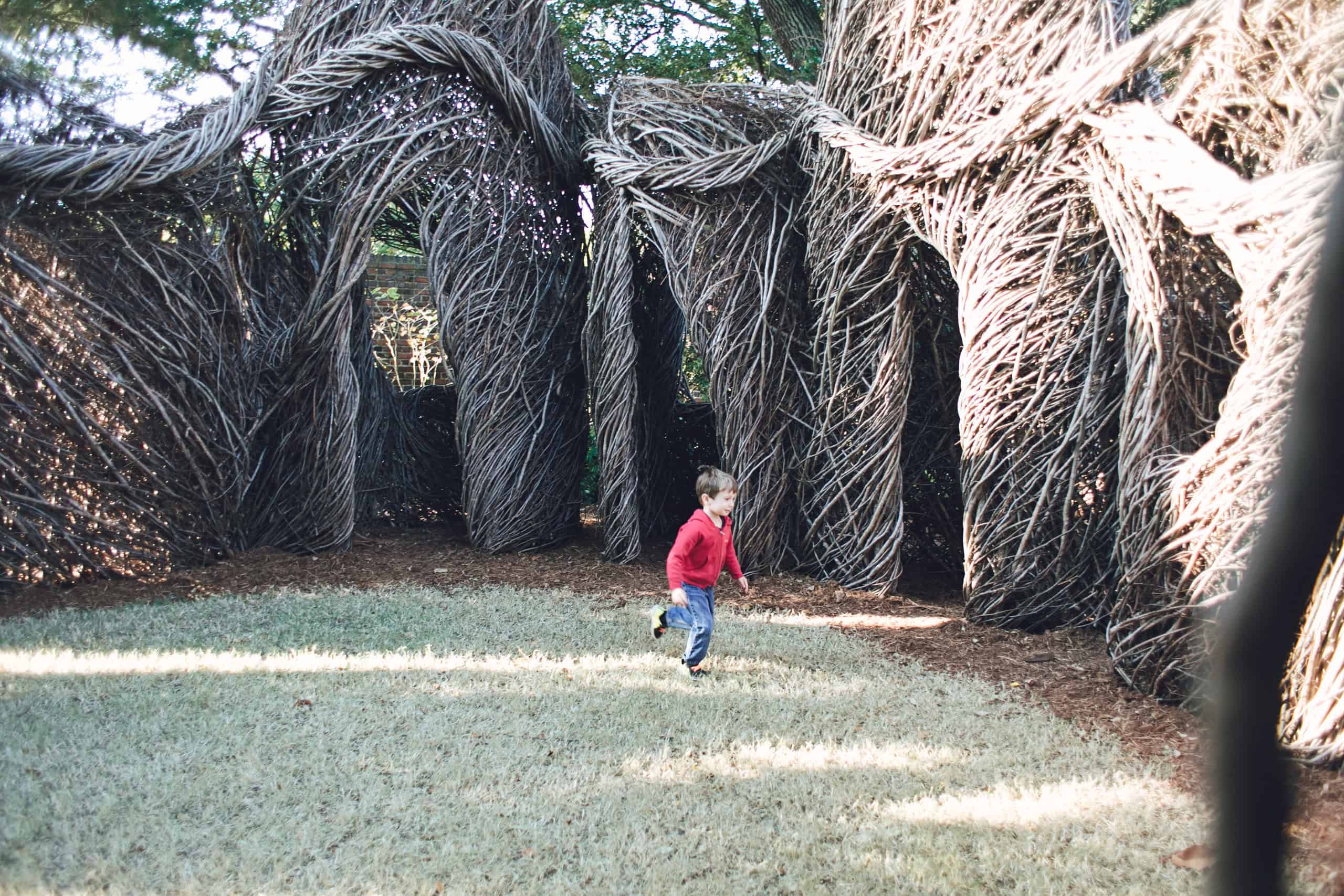 On October 2nd, 2016 internationally-acclaimed sculptor Patrick Dougherty began installation on Villa Tempesta, a brand new site-specific work for the Hermitage Museum & Gardens. Over three weeks, Dougherty led and worked alongside a group of volunteers to create a large-scale structure made entirely of saplings.
The Stickwork exhibit is made up of two parts. The first part, the Stickwork, is located in the grotto area of the Hermitage's back lawn and is free to view during normal museum visiting hours. The second part of the exhibit is located inside the museum and will be on view through January 15th, 2017. The second part includes photographs of Patrick's previous installations, sketches, and a video of installation.
From Patrick's Bio:
Combining his carpentry skills with his love of nature, Dougherty's work has quickly evolved over the past 30 years from single pieces on conventional pedestals to monumental scale environmental works. He has built over 250 of these. Dougherty has also received several awards including the 2011 Factor Prize for Southern Art, North Carolina Artist Fellowship Award, Pollock-Krasner Foundation Grant, Henry Moore Foundation Fellowship, Japan-US Creative Arts Fellowship, and National Endowment for the Arts Fellowship. Dougherty's structures have been exhibited in Scotland, Japan, Brussels, and all over the United States. –stickwork.net
Photos by Echard Wheeler Photography
Stickwork is presented by: