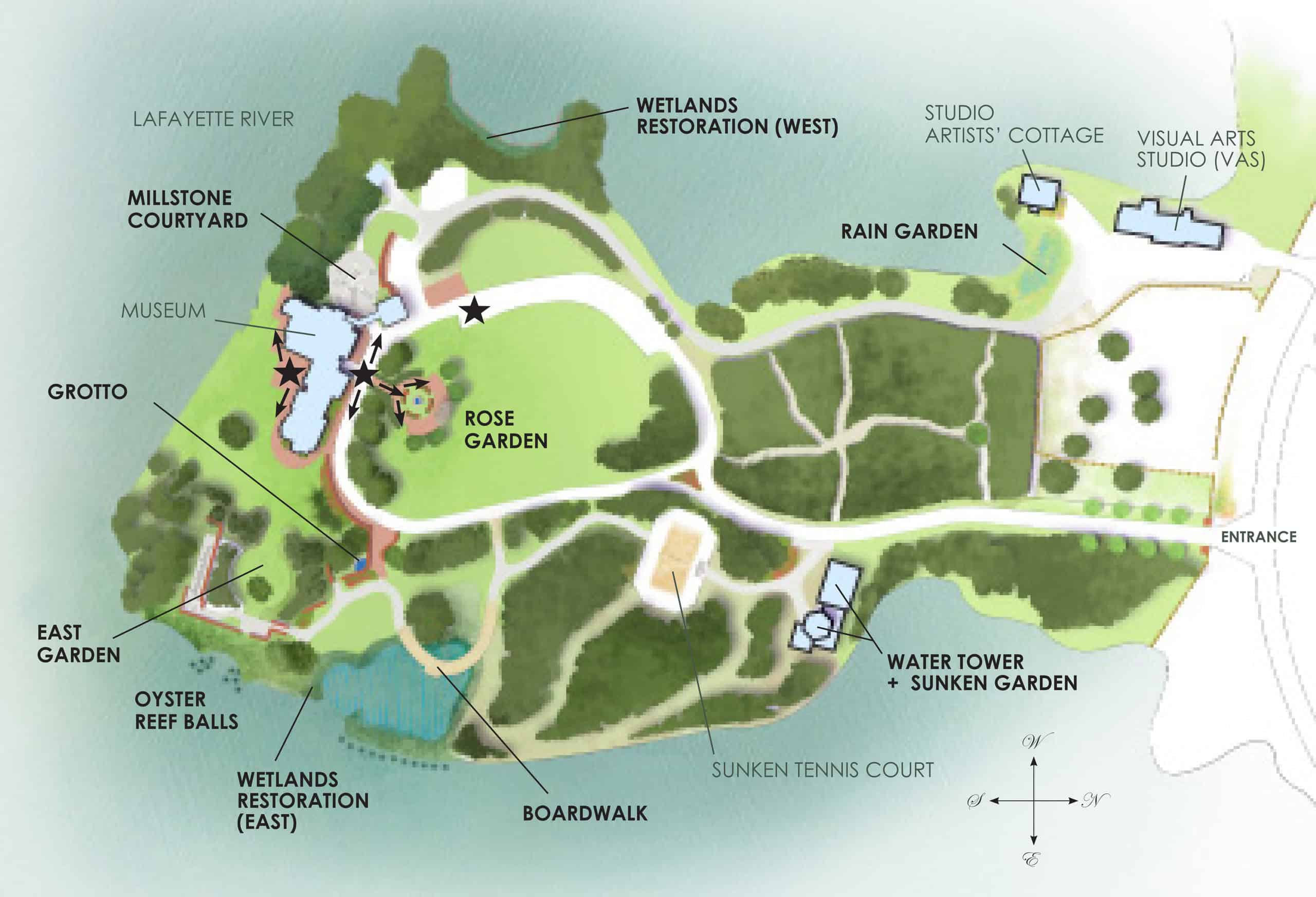 The starred areas on the above map indicate handicapped parking spaces and primary paths that are also handicapped accessible.
When you arrive at the Hermitage, handicapped parking spaces will be available on a first come, first serve basis.
The first floor of the Hermitage Museum is wheelchair accessible. Wheelchair accessibility is limited in some areas, including the upstairs galleries and some areas of the gardens. At the museum, if someone in your party can carry your wheelchair up to the second floor, you are welcome to do so. If you are unable to visit the second floor of the museum, materials are available at the front desk upon request to provide an overview and images of the galleries upstairs.
Some paths throughout the grounds are paved, but please be mindful of uneven terrain in some areas. Wheelchair-accessible restrooms are located adjacent to the Millstone Courtyard by the main entrance of the museum and a single wheelchair-accessible restroom is located on the first floor of the museum.
Service animals are permitted throughout the grounds and museum. Please see the U.S. Department of Justice FAQ on service animals for more information.
If you would like us to provide a copy of our self-guided tour in a language other than English, please contact us prior to your visit at 757-423-2052.