There are many opportunities to make a difference! You can donate your time and talents to the Hermitage in many different ways. Volunteers are needed year-round in the Museum and Gardens as well as at special events. Internships are offered in several exciting areas to college students in the fall, spring, and summer.
Current Volunteer Opportunities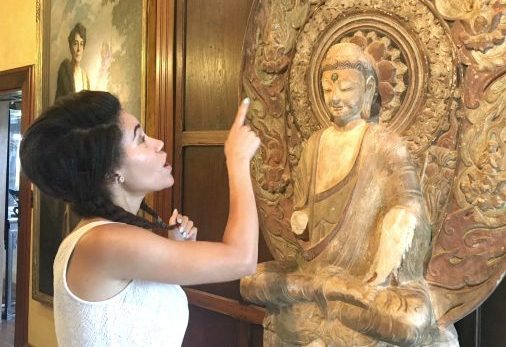 DOCENT
At the Hermitage, our docents are the face of the museum. There is no experience required to become a docent. We are looking for individuals who love to learn and share their knowledge. Docents must be enthusiastic, dependable, and flexible. We are looking for both museum and wetlands & garden docents.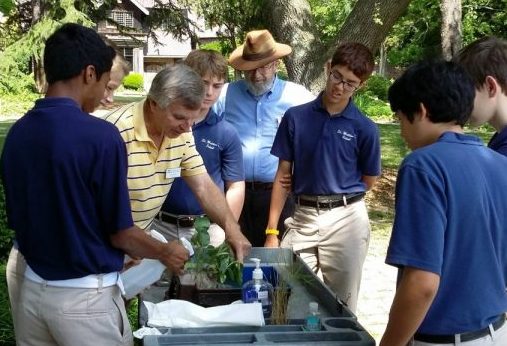 GARDEN DOCENT
Garden docents serve as representatives of the Hermitage and support the museum by educating individuals about the wetlands, environment and gardens through our Wetlands Enrichment Tours program and other garden offerings.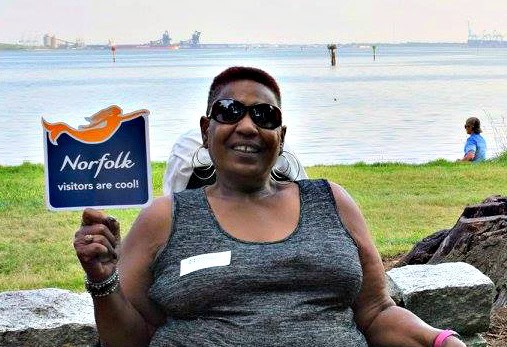 GREETER
Everyone loves a smiling face! Greeters welcome guests to the museum, answer phone calls, run register transactions, and answer questions. We are looking for individuals who enjoy working with the public, have a pleasant attitude, and are passionate about the Hermitage.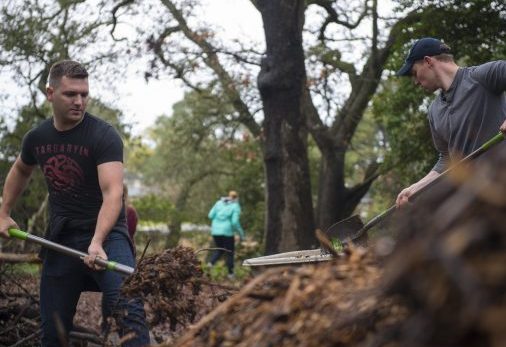 GARDENS & GROUNDS
No experience is necessary because you will have the unique opportunity to learn how to identify plants, propagate, weed, deadhead, mulch, and water by working closely with our Curator of Gardens and other knowledgeable staff in 12 acres of beautiful gardens.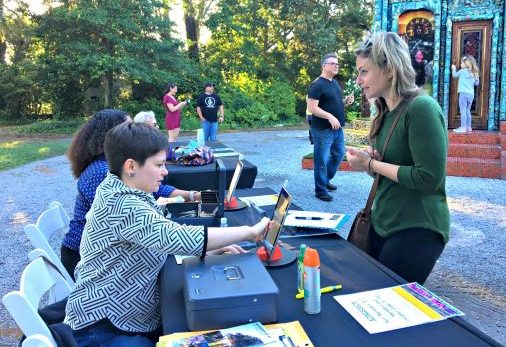 SPECIAL EVENTS
We are looking for reliable individuals to help out at our outdoor movies, concerts, and other events by doing things like helping to set up, clean up, park cars, and greet guests. This is a great opportunity for individuals looking to volunteer on a one time basis and enjoy a movie or concert while doing it.
SUMMER CAMP COUNSELOR
We are looking for responsible, patient, and caring individuals who enjoy working with children to act as volunteer camp counselors. Counselors will do a variety of things like helping campers with art projects and leading campers on nature walks and tours of the museum.
Submission deadline: ongoing
If you are interested in volunteering, please complete a Volunteer Application!
For questions, contact Victoria Kearney at volunteercoordinator@thehermitagemuseum.org or 757.423.2052 x200
What are the benefits of becoming a Hermitage volunteer?
Opportunities to learn about things that interest you
Help strengthen the Hermitage and play an active role in its success
Meet other individuals with similar interests
Meet and work with museum professionals and artists
Free admission to the Museum
Receive the Museum Newsletter and other mailings
Advance notice of Museum programs, workshops and classes