ART OF BURNING MAN VOLUNTEERS
Would you like to be involved with our summer exhibition, The Art of Burning Man?
Explore the different ways to have a valuable role in this special exhibition by volunteering or participating in one of our events.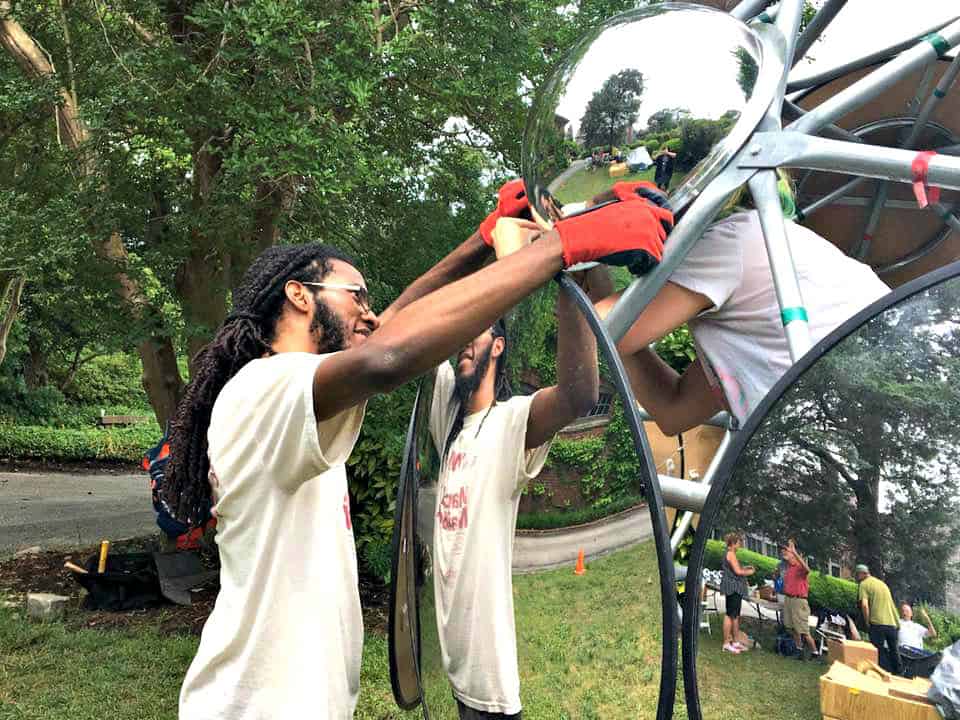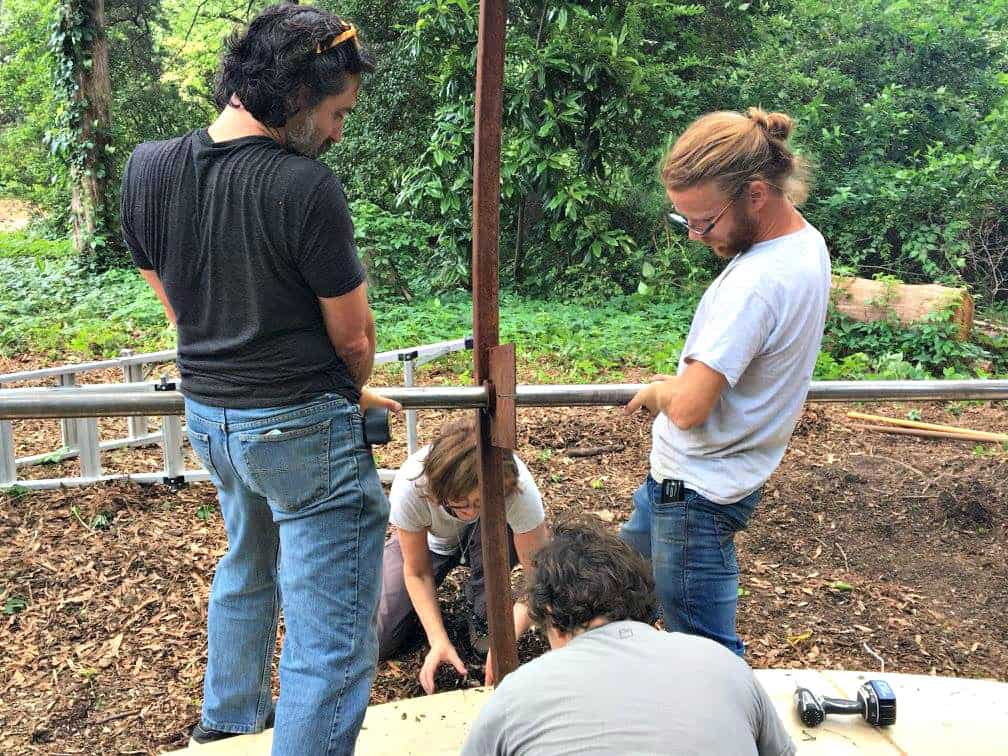 Volunteer Opportunities:

Burning Man Docent

Volunteer Docents will be on site during special events to engage visitors and provide them with specific information about each artwork in the exhibition.
Docents will help visitors understand the artist's meaning behind a piece, the installation process, materials used in a piece, and more.
Because of the exhibition's emphasis on visitor participation the Hermitage is looking for enthusiastic, energetic volunteer docents who will be excited to interact with visitors!
The Hermitage seeks dedicated volunteer docents able to participate in multiple events throughout the exhibition. Those interested in becoming a volunteer docent must attend one training session (details below)
Docent shifts will be available at each of our special Burning Man events listed below.
Events and Dates
Visitors will be able to view the exhibit during the day Tuesdays through Sundays from 10 a.m. to 5 p.m. and at night during special events:
Burning Man Nights – Thursday evenings, 7-10pm
June 15, 29; July 13, 27; every Thursday August 10-October 13
Burning Man Weekend – August 12-13
Closing Party – Friday, October 14

Volunteer Event Hosts

Throughout the run of The Art of Burning Man, the Hermitage will host a number of special events (please see dates listed above) to support the show.  During these events, we will need volunteers to help us with various tasks such as greeting visitors, assisting staff at the bar, providing directions, etc.  Volunteering during these events offers a wonderful opportunity to participate in the exhibition and experience the programming as well! No training is required to volunteer for events.
Shift sign up will be available soon but if you are interested in becoming a Volunteer host, please email volunteercoordinator@thehermitagemuseum.org

Submit an Activity Proposal!
The Hermitage will host a number of special events throughout the run of this exhibition (please see dates above) and are inviting artists, Burners, Burner groups, organizations and individuals to get involved and to submit proposals for interactive contributions that will enhance the experience of visiting this exhibition during our special events.  These contributions would be similar to theme camp offerings during the Burning Man event.  Please see information below for more details.
Deadline for proposal submission:  Ongoing
More details and application here
For more information please contact Melissa Ball, Public Programs Manager at mball@thehermitagemuseum.org