SPRING HEIRLOOM PLANT SALE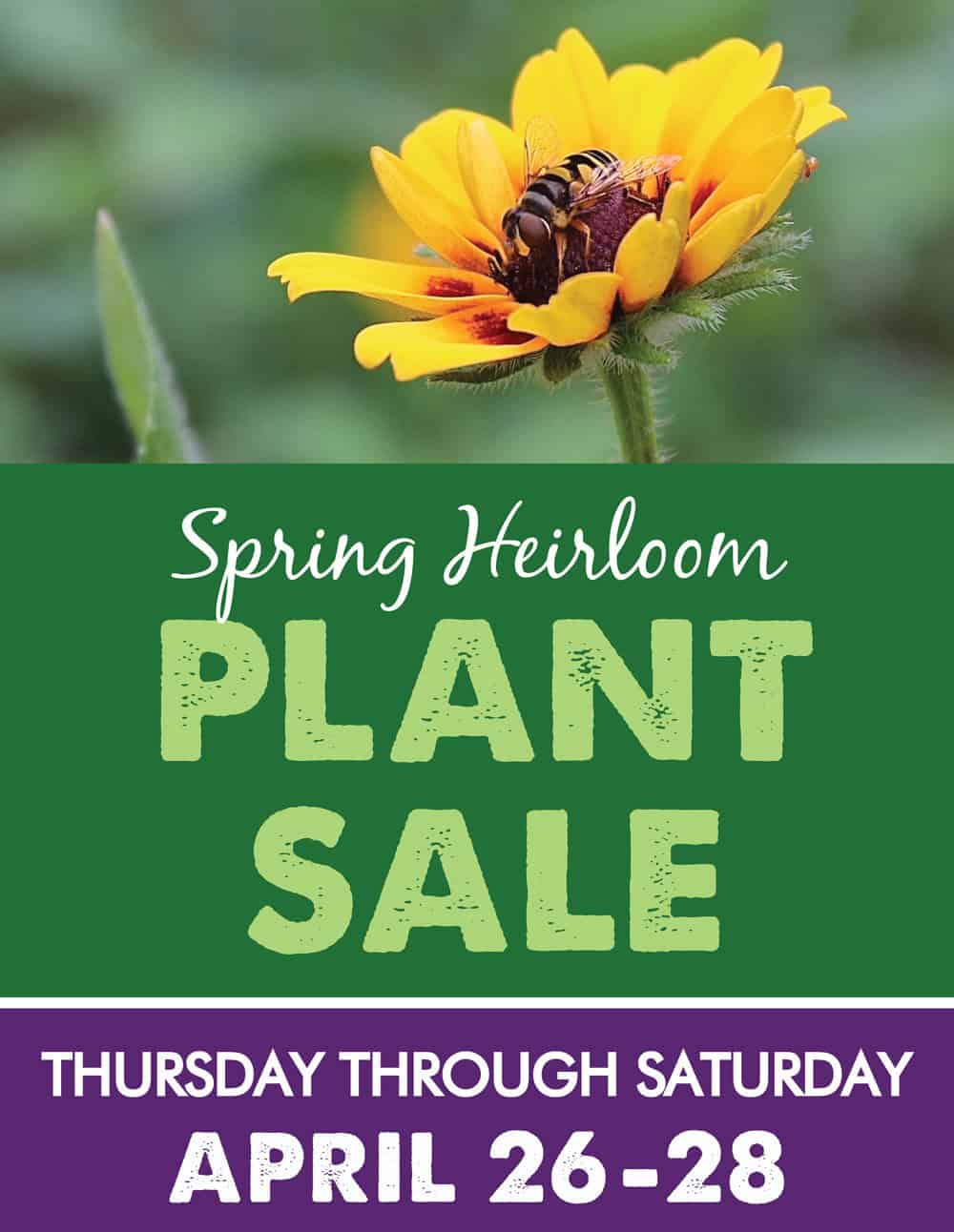 Our annual Plant Sale is 3 full days this year in conjunction with Norfolk Historic Garden Week in the Lochhaven neighborhood! Shop local this spring and bring your garden to life with our unique selection of heirloom roses, wetlands plants, historic boxwoods, vegetables, herbs, and beautiful native perennials and shrubs.
Get your garden ready for the season and speak to our knowledgeable staff, horticulturalists and garden docents, along with Norfolk Master Gardeners about all of your gardening needs!
Plant Sale Dates:
Thursday 4/26 10-4pm
Friday 4/27 9-3pm
Saturday 4/28 9-2pm
Pre-Order our top 20 plants online!
Hermitage members get access 2 days early beginning April 5th at noon.
Public Pre-Sale April 7-18, pick up at any time during the sale.
Pre-Orders are now closed.
Pre-Order plants include: Foxglove, Euphorbia, Lavender, Rosemary, Cinnamon Fern, Panicun Virgatum, Baptisia-falso indigo, Meadow Sage, Giant Hyssop, Hellebore, Bee Balm, Columbine, Butterfly Weed, Tickseed, Eupatorium, Grecian Rose, Peonia heirloom varities, Foam Flower, and Stipa 'feather grass' and Salvia.