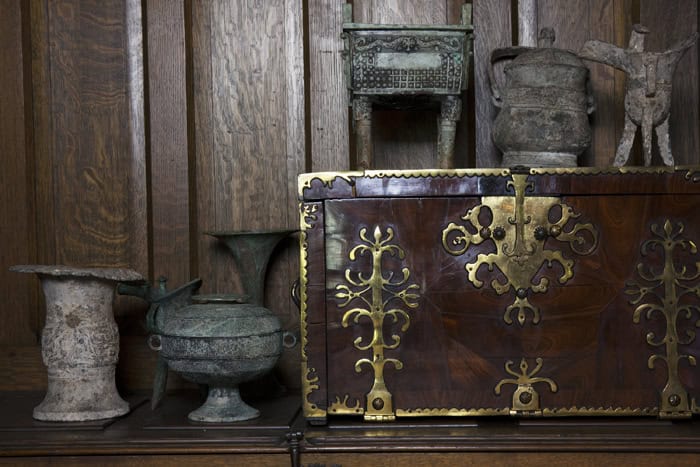 SOLD! BUYING ASIAN ART
AT AMERICAN AUCTIONS
June 3 – September 4, 2016
SOLD! specifically highlighted the Hermitage's Asian acquisitions from 1943 and 1944.  A Chinese Zhou dynasty tomb and a New York City auction house from the early 1940s were recreated in the galleries. In each room visitors found historical artifacts and information as well as interactive elements that provided an understanding of both what it was like to work on an archaeological dig in the early 20th century and experienced the excitement that came along with purchasing art in an auction setting.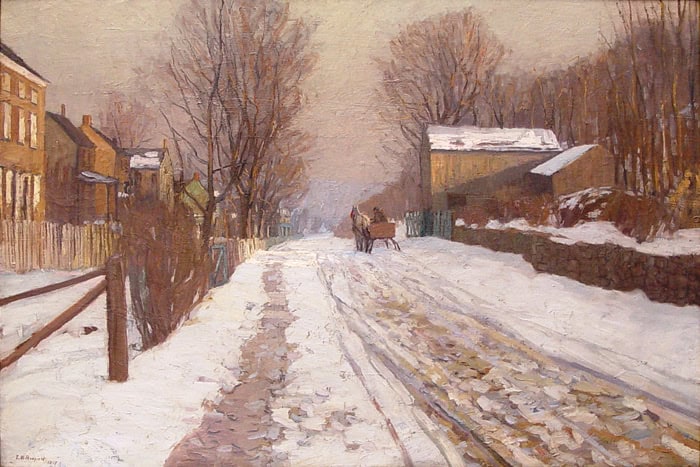 AMERICAN IMPRESSIONISM:
THE LURE OF THE ARTISTS' COLONY
February 12 – April 26, 2016
This collection of lyrical landscapes, ranging from snow-covered hills to sun-filled harbors and seascapes, penetrating portraits, and remarkable still life paintings document an important moment in the history of American art. American Impressionism included 56 total works, including oil paintings and works on paper dating from the golden age of American Impressionism, the 1880s through the 1940s. Leading artists of the movement were represented, including William Merritt Chase, Childe Hassam, Ernest Lawson, Julian Alden Weir, John Twachtman, Chauncey Ryder, Frank W. Benson, William Paxton, Abbott Thayer, Guy Wiggins, Charles Webster Hawthorne, Colin Campbell Cooper, Daniel Garber and Edward Redfield, among others. Organized by the Reading Public Museum.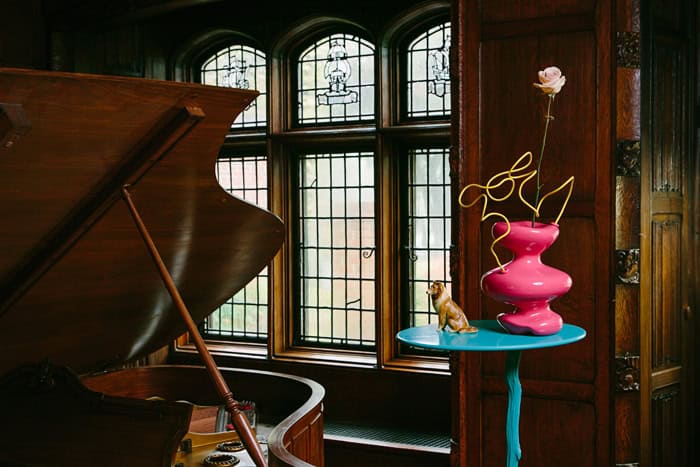 roberley bell:
[un]natural landscapes
September 4 – December 7, 2015

Sculptor Roberley Bell presented a site-specific exhibition created specifically for the Hermitage. Her colorful, playful forms delighted visitors of all ages as they encountered pieces and plantings reminiscent of the museum outdoors and organic, biomorphic forms in conversation with the museum's collection indoors.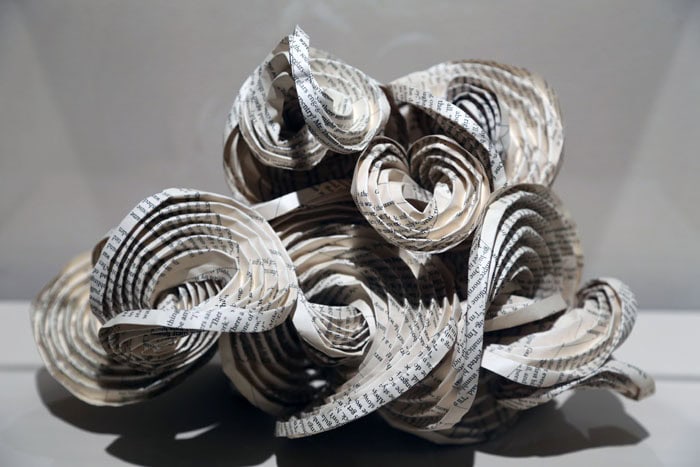 ABOVE THE FOLD:
NEW EXPRESSIONS IN ORIGAMI
May 8 – July 26, 2015
Above the Fold: New Expressions in Origami was an engaging, thought-provoking, and interdisciplinary look at the modern advances of origami through contemporary artwork. Curated by Meher McArthur and organized for tour by International Arts & Artists, Washington, DC. Visionary master folders—such as Erik Demaine and Martin Demaine (Canada/USA), Jiangmei Wu (USA), Vincent Floderer (France), Miri Golan (Israel), Paul Jackson (UK/Israel), Dr. Robert J. Lang (USA), Yuko Nishimura (Japan), and Richard Sweeney (UK)—push the boundaries of paper as a medium to create bold, provocative works.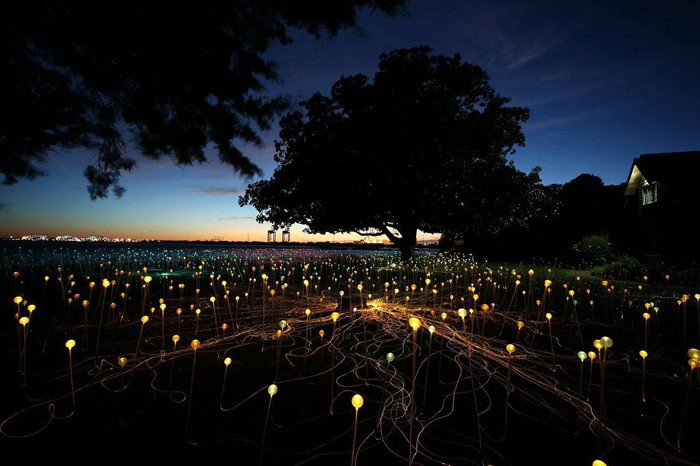 BRUCE MUNRO: LIGHT
October 12 – January 10, 2015
Internationally acclaimed British artist Bruce Munro presented an 8-piece light sculpture exhibition across the Hermitage grounds. The show was Munro's fourth in the United States and included two brand new sculptures inspired by his visit to the Hermitage, Lighthouse and Wave. Visitors wandered throughout the Hermitage forest, gardens, boardwalk, and river shoreline to experience Munro's interactive displays. The museum also housed both a projected piece and permanent commissioned piece, Light Shower.