EXHIBITION-RELATED CLASSES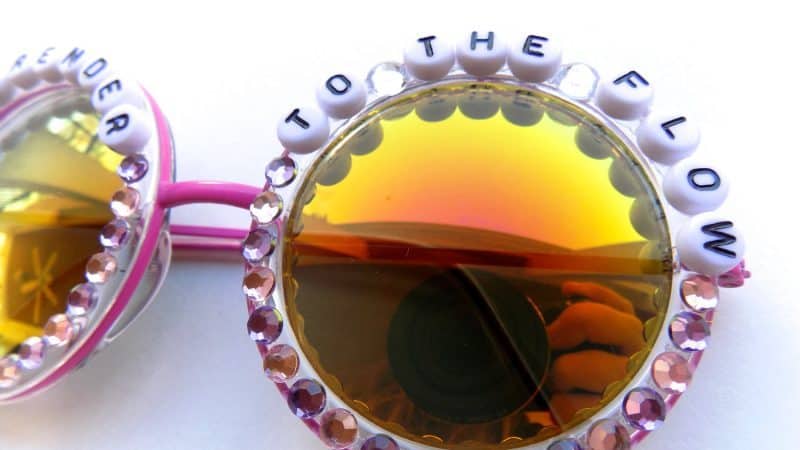 Radical Shades
Instructor: Eleise Theuer
July 29 (1 day workshop)
Saturday, 10:00 a.m. – 1:00 p.m.
Celebrate summer in style by creating one of a kind sunglasses using various super fun ephemera and decorations. In this class, students will start with a standard pair of sunglasses and embellish them with
over the top decor to make spectacular and highly
personalized shades. Wear them to one of the
Hermitage's Burning Man Nights or prop them up
somewhere and enjoy them as art.
$35 for members | $40 for non-members
Register Here Today!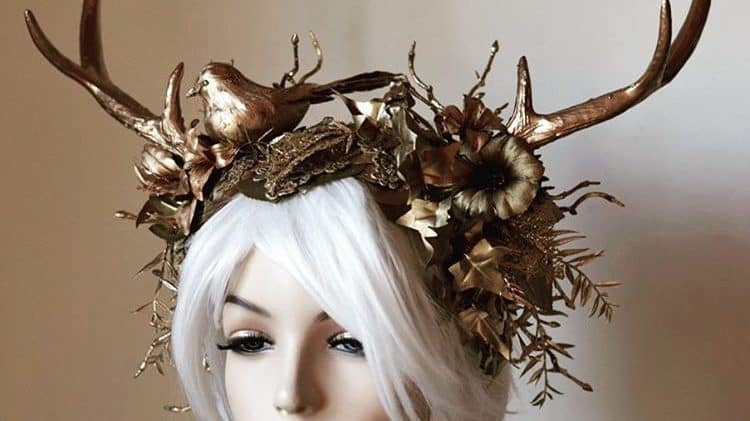 Headdress Workshop
Instructor: Eleise Theuer
August 19 (1 day workshop)
Saturday, 10:00 a.m. – 1:00 p.m.
Headdresses have long been a symbol of divinity and authority, worn by royalty, shamans, and ceremonialists. Recently there has been a revival of headdresses, worn for festive occasions as celebratory self-expression. In this workshop, students will create headdresses, using a wide assortment of embellishments. Create extraordinary headpieces while exploring a variety of materials. Find inspiration from fantasy, folklore, ritual, and celebration as you channel your inner creativity.
$40 for members | $45 for non-members
Register Here Today!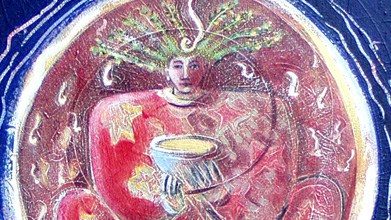 Circles, Cycles, Walking Your Path
Instructor: Donna Iona Drozda
August 26 and September 23 (2 separate sessions)
Saturday, 10:00 a.m. – 2:30 p.m
This exploratory workshop invites individuals looking to discover their creative voice to take part in an interactive art experience. It is designed to introduce the concept of Natural Time as a creative tool. Participants will take part in a collaborative Natural Time Circle to learn about Elements of Design and pathways that help everyone connect to and focus on the creative process. Following the collaborative Circle, participants will complete various art-making exercises during studio time and can expect to take notes and complete drawings in a journal. Join this limitless adventure and align with a natural flow of time through creative engagement and enhance your own creative practice. All levels of artists, writers, dancers, counselors, explorers, and makers will find this a rich and magical experience. No prior art making experience is required.
$45 for members | $50 for non-members
Register Here Today!